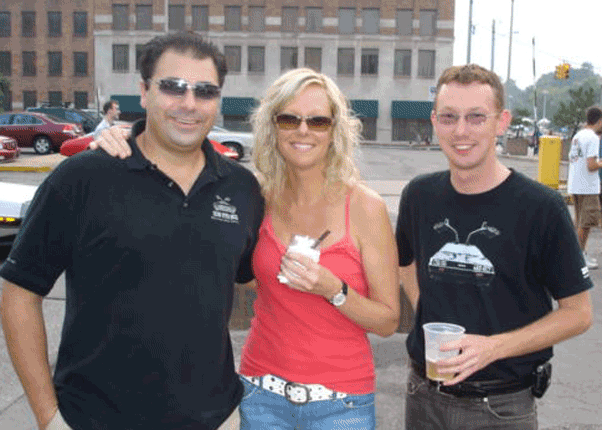 Thank you for visiting the DeLorean Motor City website. The DMC club has been formed so that we can serve the needs of the DeLorean enthusiast community. You don't need to own a DeLorean to join. The intent is to provide a forum for local gathering, car shows, driving events, etc.
A membership fee of only $15 includes:
Two DeLorean Motor City decals
Email updates to members on news and upcoming events
Invitations to attend club events, including:
The John DeLorean Memorial Tour – a driving tour of the Detroit-area locales that played a critical part in the history of John DeLorean, his company and DeLorean cars
Parades – Enthusiasm always runs high when a DeLorean is in the parade. The club organizes members to attend events together.
Woodward Dream Cruise Event– The largest car show in the world, and it's in the Motor City! DeLorean Motor City members get reservation and parking privileges at a prime location in the heart of the action, right on Woodward Avenue. Exclusive events the day before the cruise make this a don't-miss weekend of fun!
DMC tech events
Club BBQs
Car shows
Cruise-ins
More!
We are excited to have this opportunity to get together with other DeLorean enthusiasts and encourage you to join the fun! Please make $15 check or money order payable to DeLorean Motor City and send to:
DeLorean Motor City
3876 Stonecrest Rd.
West Bloomfield, MI 48322