This year Friday was perfect and Saturday was almost a constant drizzle of rain but that did not keep the motor city car enthusiasts away. As usual they came out in droves and DeLorean Motor City was also well represented. On Friday at Byron's place Charles Tines stopped by for a visit & photoshoot. Charles works for the Detroit News as a photographer and has taken many photos of John DeLorean and his wife back in the day. He had some neet stories about his experiences with John & Christina.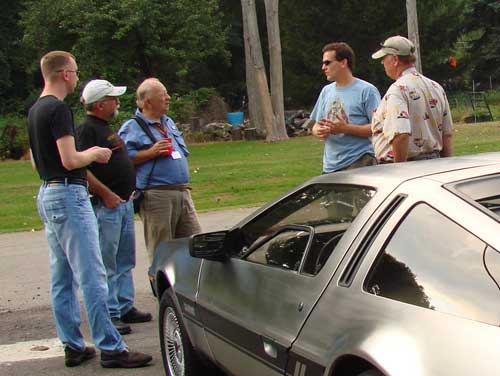 Charles Tines (3rd from the left).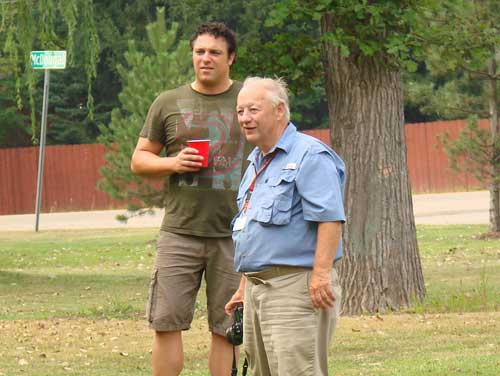 Byron & Charles survey the photoshoot.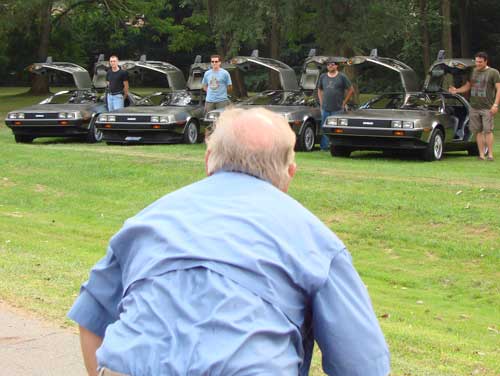 Charles lines up his shot.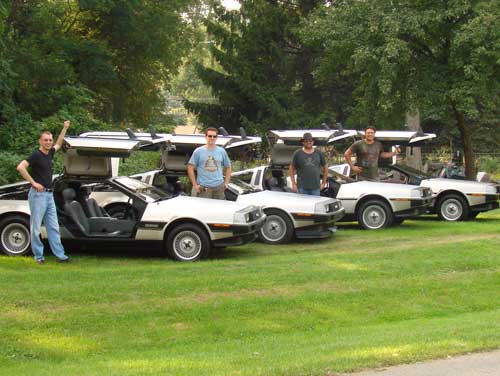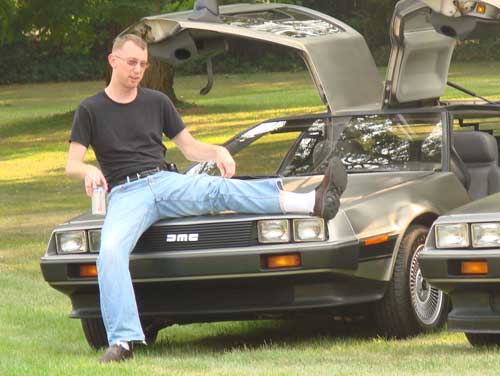 Derrik shows a little leg.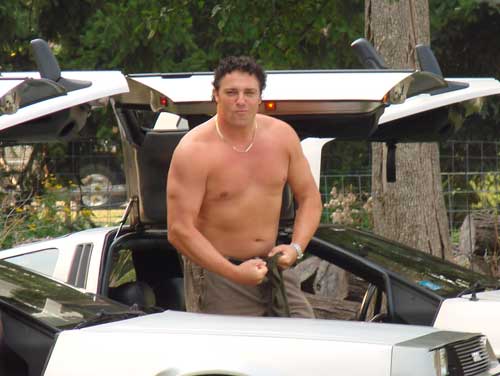 Byron flexes the guns.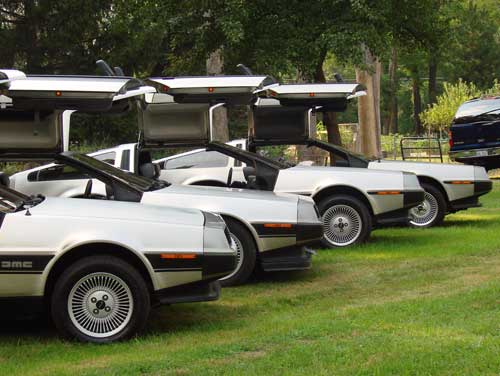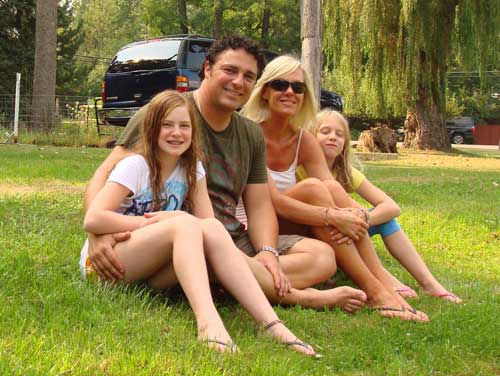 The Cancelmo's.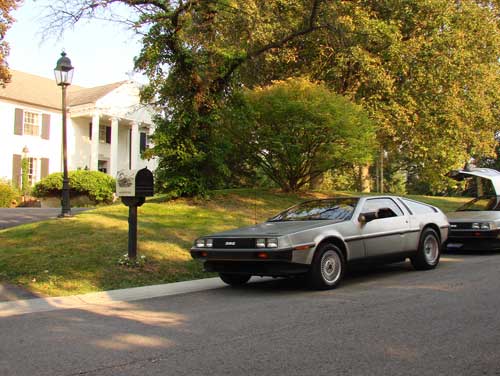 On the way to Woodward Friday eve we make a pit stop on Lone Pine Hill at one of John's former homes.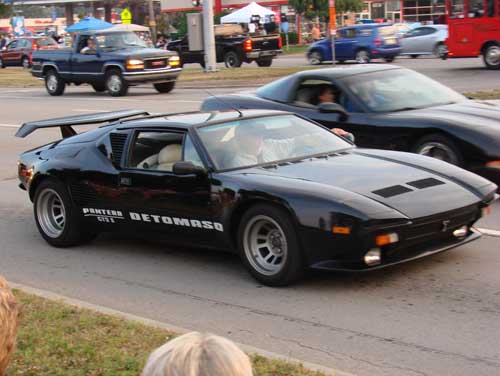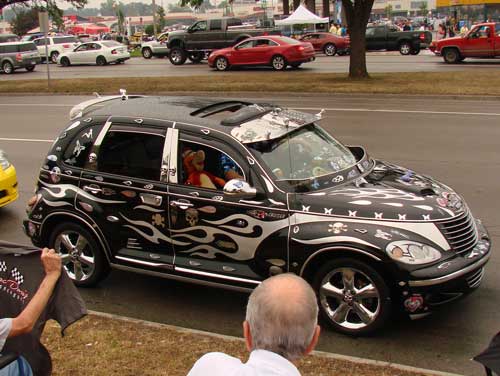 Chrome girlies, butterflys & skulls! Ok, I guess they can go together.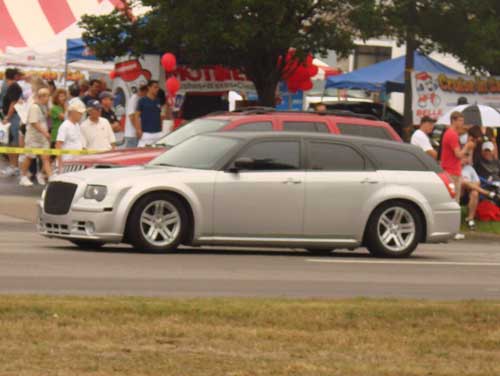 A Dodge Magnum with a Chrystler 300 front.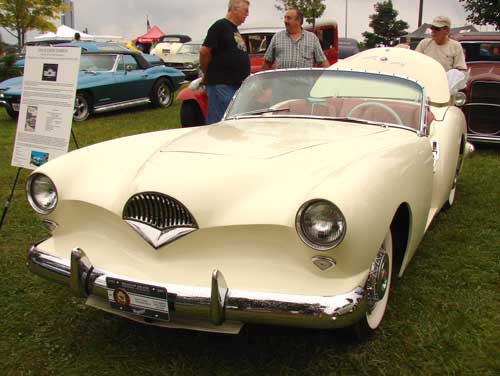 The Kaiser Darrin was the first production sports car to be made of fiberglass.
This particular car was won in a poker game by the owners father.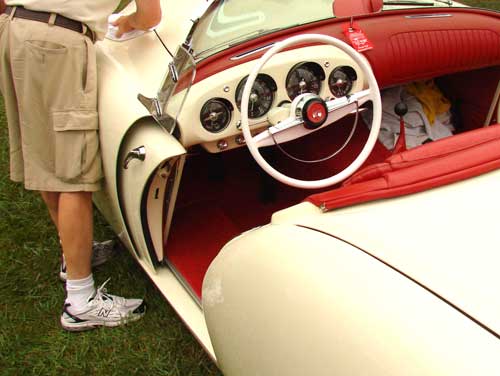 The Kaiser also has really cool pocket doors.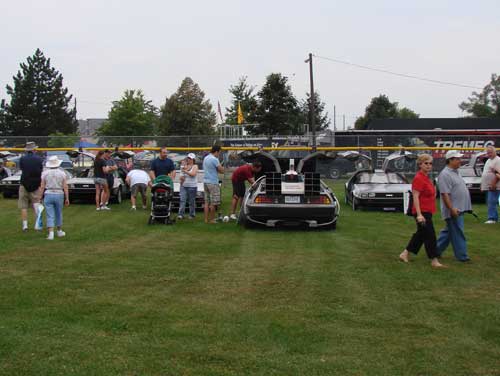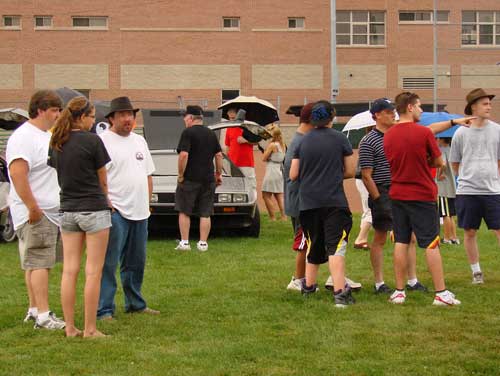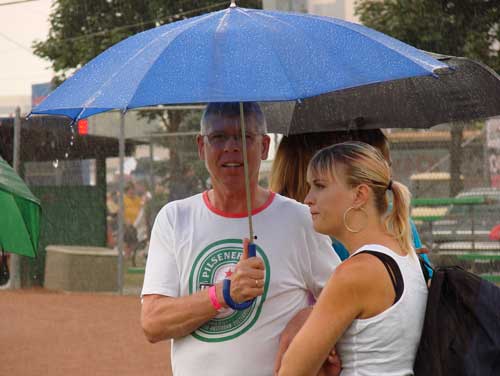 Yan, always the gentlemen.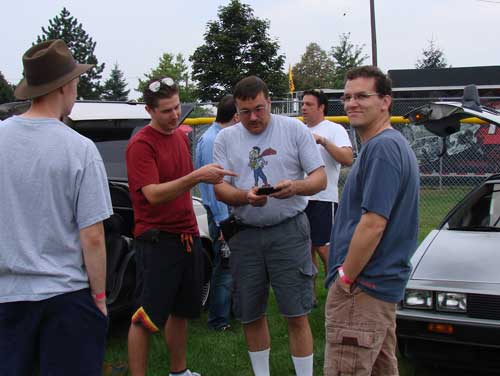 Ken of Canada looks at Rich W's DeLorean Limo progress on his iPhone.
Maybe we will see the Limo and D-Rex at Woodward one day?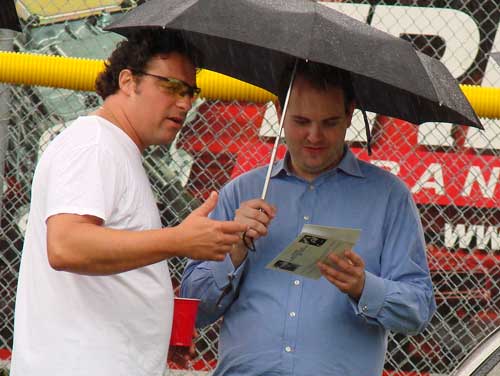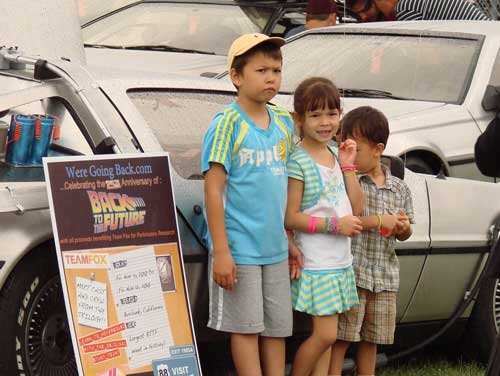 The Kollin kids pose beside Ken's BTTF DeLorean.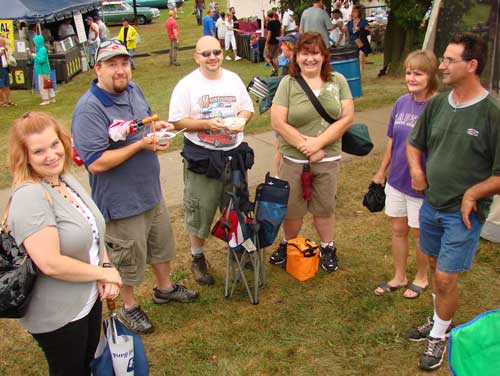 Jenette & I run into the Chomos's & Lormand's.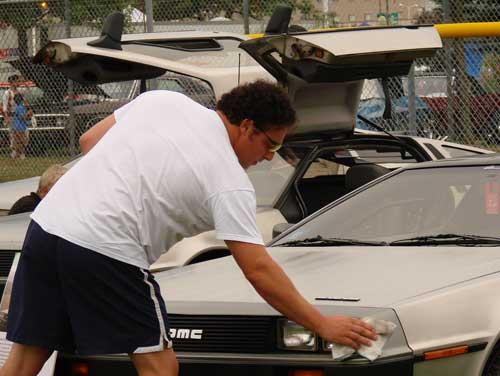 And it would not be complete if there wasn't a photo of Byron cleaning a DeLorean! So here ya go.